Flocked Mat
#010, 010
wiper, light traffic, flock imprint, nylon fiber, Rely-On Olefin, Eco-Step, PMS colors, Logo mat, Light Traffic, Light duty, Flocked, Flocked Mat, Flock Mat, logo/message mat, message mat
WIPER | LOGO | LIGHT TRAFFIC

For indoor light traffic areas to highlight your special logo or message. Flocked Imprints will be slightly raised due to the electrostatic charged nylon fiber that bonds to the mat carpet surface top adhesive.
FEATURES
Choose up to 4 imprint colors – Set-up fee required
20 PMS imprint colors available – special colors upon request. Additional surcharge may apply, contact Customer Service.
Mat Surface: Rely-On – 100% Olefin mat - light traffic areas
Special orders using Eco-Step or other Crown matting may be available, contact customer service.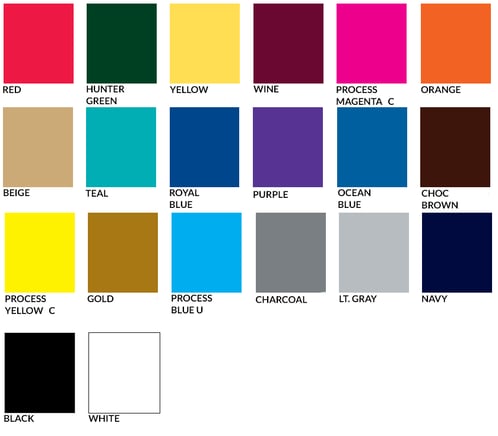 MAT SURFACE COLORS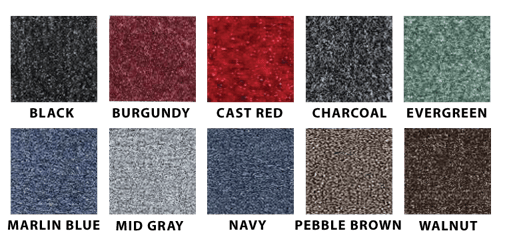 APPLICATIONS
For use in light duty areas including - small retail stores, insurance offices, medical offices and lobbies
LEAD TIME: 2-3 Weeks
Additional Information
Sizes: 2' x 3', 3' x 4', 3' x 5', 4' x 6'
Colors: See our catalog or our online catalog for mat and flock colors.
Warranty: Total Confidence
Customization: Up to 6' x 20'
Material: Vinyl backing
Fiber: Polypropylene
Logo Option: 1
Technical Data
Backing: Vinyl
Fiber: Polypropylene
Flock Material: Nylon 6.6 Polyamid
Glue: Floctite RCA-3
Pile weight: 1.33oz/ft²
Overall Thickness: ½"