HD Jet-Print
#035, 035, #35, 35
Wiper, Medium Traffic, Nylon Surface, Image Mat, Logo Mat, Indoor Wiper, High Traffic, PMS Color Match, HD Jet Print, HD Jetprint, HD Jet Print, HD Jet-Print, Design Print Logo, Design Print
WIPER | HEAVY TRAFFIC
Great image mat for high traffic areas. Enhanced color definition up to ten times more compared to a standard Jet Print mat. Perfect image mat solution for extremely fine detailed logos or message mats with multiple colors or gradients.
HD Jet-Printed mats are best placed indoors in - schools, restaurants, retail stores, and office buildings.
FEATURES
Complimentary proof sketch
No setup charge. Camera-ready art required.
Durable Rubber Backing
Made in the USA


Available Colors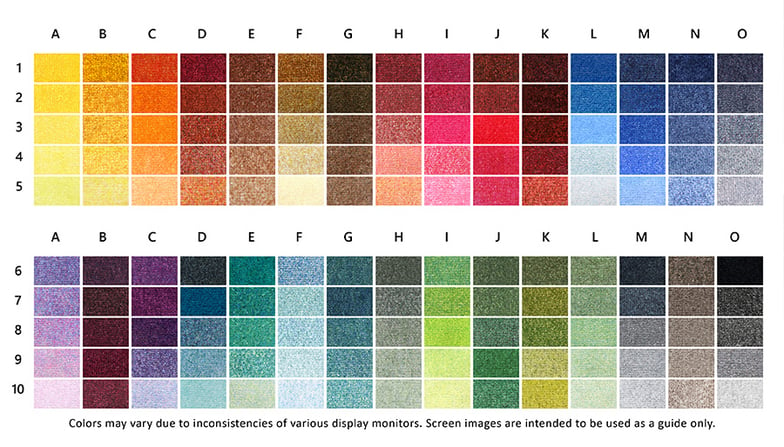 CUSTOM SIZE MAXIMUM WIDTH 6' UP TO 40' MAXIMUM LENGTH. CUSTOM CHARGES APPLY.
Please note, mat sizes are approximate as rubber shrinks and expands in conjunction with temperature and time. Tolerable manufacturing size variance is 3-5%.
Lead Time: 10 -12 Business days
Additional Information
Sizes: 2' x 3', 3' x 4', 3' x 5', 3' x 10', 4' x 6', 4'x 8', 5' x 8', 5' x 10', 6' x 10', 6' x 12'
Warranty: Total Confidence
Customization: Yes, Custom size maximum width 6' up to 40' maximum length. Custom charges apply
Material: Rubber Backing
Fiber: Nylon
Logo Option: 1
Technical Data
Fiber: 100% Cut-Pile Nylon
Pile weight: 32 oz. per sq yd. Nylon Top Surface
Backing: Rubber
Borders: Rubber
Overall Thickness: 5/16"