Vinyl Link Mat
060
Vinyl link mat
LOGO | HEAVY TRAFFIC

Vinyl Link mats are vibrant, colorful and stain resistant which can be used indoors or outdoors at entrances and lobbies for dependable floor protection.
The mats offer a variety of colors, patterns and custom designs. Company logos and names are reproduced in a mosaic letter style. Easily maintained with a mild wash and rinse.
FEATURES
Up to 12 colors, including the background.
Indoor or outdoor use, great for heavy traffic areas.
Square edging available for recessed well.
APPLICATIONS
office buildings
schools
restaurants
government buildings
malls
military installations
Available in 12 Colors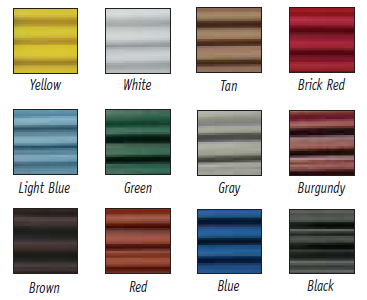 *One mat minimum order.
To Order: Please specify mat size, mat color, and logo colors. Submit a dimension sketch to show overall design
and direction of traffic flow.
Tolerance: 1/4" beveled, 1/8" squared
Mosaic Letters: minimum 2" x 4"
For widths 8' or more and lengths 12' or more, add 10% surcharge on net cost.
No set up charge. Lead times 30 business days.
Additional Information
Sizes: 2' x 3' 3' x 4' 3' x 5' 4' x 6' 4' x 10'
Colors: Black Mat with 12 logo colors
Pattern: Mosaic
Thickness: 7/16"
Warranty: Total Confidence
Customization: No
Material: Vinyl
Logo Option: 1
Material: 1/2" wide x 2" long extruded vinyl links on galvanized steel rods
Pattern: Mosaic Letters
Overall Thickness: 7/16"