Ergo X-Treme Accessories
ramps and connectors
ACCESSORY | SPECIALTY
Ergo X-Treme Accessories

Crown's Safety ramps are available to customize Ergo X-treme 18" x 18" tiles. Maximum durability in wet / oily environments. Ramps are available with or without grit. Exclusive Sure-Snap system holds mats together.
All ramps have female connections and are 39" in length.
To connect ramps to a female side of a workstation use 2 -18" connectors.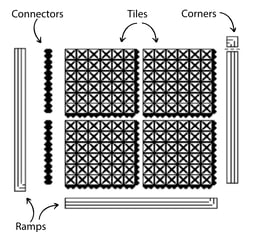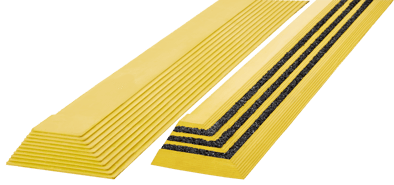 Provides a heavy-duty solution for oily and wet areas such as - factories, machine shops, auto manufacturer and transmission facilities
For more Information about Ergo X-Treme
Additional Information
Sizes: 39"
Colors: Yellow & Yellow with Grit
Warranty: Total Confidence
Material: Nitrile
Material: Nitrile
Color: Yellow and Yellow with grit
Sizes: 39"